About This Course
MEET YOUR INSTRUCTOR
Sh. Mohammad Zahid Aboughoda
Khatib & Speaker
COURSE OVERVIEW
Good manners are paramount in Islam. They are the basis of our success in daily life through which we can make a distinctive place in the Muslim community.
Interacting with others with good manners means to put them at ease the way that Islam recommends us to, doing so is not just an important part of our religion and lifestyle, but also makes our social life more pleasant.
Keeping in mind that conducting good manners is not a default setting within human nature, we need to cultivate good manners and etiquette and it is not always easy because it takes time. Regardless, manners are important to fulfill our faith and also to brighten and bless our social life.
Unit 1 – Importance of Manners in Islam
Unit 2 – The Etiquette of Entering & Leaving the House
Unit 3 – House Guest Etiquette
Unit 4 – Communication Etiquette
Unit 5 – Ethics of Companionship & Councils
Unit 6 – Different Occasions & Situations Etiquette
Unit 7 – Scope of Islamic Manners
Your Instructors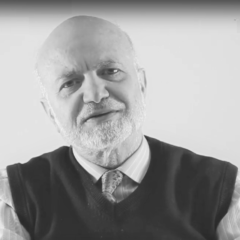 Sh. Mohammad Zahid Aboughoda
Mohammad Zahid Aboughoda is a well-grounded, frequent khatib and speaker across Canada. Studied at the hand of his late father Sheikh Abdul Fattah Aboughoda, a great scholar and dai'ya. Wrote and translated books in the fields of education, manners, literature and history. A former member of the Board of Directors of ISNA, MAS, MAC and ICNA. He holds an MBA from the Rotman School of Commerce at the University of Toronto.
See more