Freedom from the Perspective of Islamic Philosophy: A Critical History of an Ambiguous Concept

Dr. Ahmed Abdel Meguid
Last Update June 24, 2022
About This Course
MEET YOUR INSTRUCTOR
Dr. Ahmed Abdel Meguid
Department of Religion, Syracuse University
COURSE OVERVIEW
The question of freewill or the capacity to control and morally be held responsible for one's actions is coeval with moral thinking and the inquiry into human nature and agency. The question acquired considerably more importance with the advent of theism. If God All Perfect and Justice is a Perfection, then judgment in the Hereafter must assume the freewill of rational agents. But how could freedom and freewill be defined? In contrast with a long history of approaching these concepts from a rational perspective, freedom has mostly been associated with sexual and bodily freedom in the last two decades. What and how could Islamic philosophy contribute to this debate? What does Islam have to say about freedom and coercion? This course investigates possible answers to these questions and more.
Unit 1 – The Genesis of the Concept of Freedom
Unit 2 – The Connection Between Freedom and Reason
Unit 3 – Jean-Jacques Rousseau and the Social Contract
Unit 4 – Idealism and Marxism
Unit 6 – The Birth of Postmodernism
Unit 7 – Understanding Freedom from Different Perspectives
Unit 8 – Islam & Freedom (I)
Unit 9 – Islam & Freedom (II)
Unit 10 – Islam & Freedom (III)
Your Instructors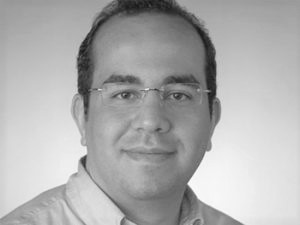 Dr. Ahmed Abdel Meguid
Dr. Ahmed Abdel Meguid has been an Assistant Professor of Religion at Syracuse University since 2011. He received his Ph.D. from the Department of Philosophy at Emory University in Atlanta, Georgia, in the same year. His areas of specialization include the history of philosophy and philosophy of religion with a special focus on late 18th, 19th and early 20th-century German philosophy, as well as Islamic philosophy, theology, and mysticism. He has significantly contributed to the Princeton Encyclopedia of Islamic Political Thought and has also contributed to other books and articles on Islamic philosophy and political realism. He has received multiple awards and honours including the Fund for Innovative Teaching Award from Emory University in 2011.
See more