About This Course
MEET YOUR INSTRUCTOR
Dr. Abdalla Idris Ali
Senior Community & Religious Advisor
COURSE OVERVIEW
This course delves into the different practical and traditional considerations one should make before making the commitment to get married.
The best way to prepare for marriage is to see what happens after marriage. Points of lifestyle must be discussed ahead of marriage to decrease friction:
When is the best age to start to prepare for marriage?
Is there an ideal age to get married?
Who should you consider getting married to?
What does marriage entail for families, friends and relatives involved?
Unit 1 – The Purpose and Value of Marriage and Family in Islam
Unit 2 – How to Prepare Yourself for Marriage and Family Life? (Part 1)
Unit 3 – How to Prepare Yourself for Marriage and Family Life? (Part 2)
Unit 4 – When Should You Seek Marriage?
Unit 5 – What Should You Be Looking for?
Unit 6 – Found Your Partner, What Should You Do Next?
Unit 7 – Who Makes the Final Decision of Marriage?
Unit 8 – Marriage Arrangements
Unit 9 – Religious vs. Civil Marriage
Unit 10 – What Makes a Successful Marriage?
Unit 11 – The Rights of the Wife & Husband
Unit 12 – Love vs. Mawaddah and Rahmah
Unit 13 – The Essential Pillars of Muslim Family
Unit 14 – What Does al-Qiwamah Mean?
Unit 15 – Myths and Misconceptions about Marriage
Unit 16 – Conflict Management Within the Family
Unit 17 – Marriage Counselling
Unit 19 – Interfaith Marriages
Unit 20 – FAQs about Marriage in Islam (coming soon)
Your Instructors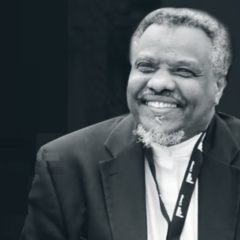 Dr. Abdalla Idris Ali
Dr. Abdalla Idris Ali served as imam and director, and founded the first full-time Islamic school in Toronto, Canada. He served as the principal of ISNA Islamic Community School for 17 years. He also served on ISNA's Executive Council, Majlis Ash-Shura, Youth and Education Committee and as president of ISNA for two terms. He is the chair of the Islamic Media Foundation, a member of NAIT Board, a founding member of CISNA, and chair of ISNA Education Forum. Sheikh Abdalla was appointed director for CIENA in Kansas City, Missouri. He served on the board of trustees of IBERR, which serves minority communities. He is currently working as the executive director of ISNA Canada.
See more