About This Course
MEET YOUR INSTRUCTOR
Dr. Ali Al-Halawani
Academic, Researcher & Author
COURSE OVERVIEW
Islam is examined in this introductory course by Dr. Ali Al-Halawani as both a "religion" and a complete way of life.
The course presents Islam's fundamentals and its principles by seeking to respond to a number of questions, including but not limited to:
What exactly is Islam? What are the tenets of Islam? What are the five pillars of Islamic practice? What distinguishes the Islamic way of life or the Shari'ah? Muhammad, who is he? Where does he fit into Islamic thought? What was the purpose of his mission? What are his strengths and personality traits? Was he a proponent of world peace? Is Islam a heritage of barbarism like we see on TV, or can it serve as a paradigm for activism and leadership? What are your impressions of Canadian Muslims? among the course's many other themes and subtopics.
Join us to discover more.
Unit 1 – The Basics of Islam
Unit 2 – The Prophet of Islam
Unit 3 – Islam as a Way of Life
Your Instructors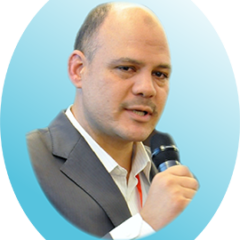 Dr. Ali Al-Halawani
Assistant Professor, Qur'anic Studies & Computational Linguistics
Dr. Ali is a lifelong student of the world-renowned Al-Azhar Al-Sharif. In his youth, he completed the intermediate/high school curriculum of Al-Azhar. Then moved on to complete his Bachelor's degree and graduate studies there as well. He obtained a Master's degree in linguistics and the translation of Islamic and shari'ah-based terms. He completed a PhD in Computational Linguistics and Translation of the Meanings of the Quran (Qur'anic Studies).
He was a Researcher and Teaching Assistant, Faculty of Al-Alsun (languages), Minia University, Egypt; Assistant Professor, Misr University for Sciences & Technology (MUST), Egypt; Assistant Professor, International Islamic University Malaysia (IIUM); Dean of Student Affairs, Al-Madinah International University (Mediu), Malaysia.
Dr. Al-Halawani was Editor-in-Chief of the Electronic Da`wah Committee (EDC) in Kuwait; he was the Deputy Editor-in-Chief, and Managing Editor of the Shari`ah and Fatwa Department, IslamOnline.net for 10 consecutive years.
He is a visiting scholar with the Middle East Studies Program (MESP), sponsored by the Council of Christian Colleges & Universities (CCCU), Washington, D.C., United States.
He is a visiting scholar with the Ottawa School of Theology & Spirituality (OSTS), Ottawa, ON, Canada.
He has been teaching with the Siraj Institute Ottawa, ON, Canada (Siraj Diploma in Islamic Studies) since January 2019.
Dr. Al-Halawani is a member of both the Malaysian Association of Applied Linguistics (MAAL), as well as the International League of Islamic Literature Malaysia (ILILM).
Over the past 27 years, he has been teaching, researching and translating Islamic texts and books from Arabic and English.
See more