About This Course
MEET YOUR INSTRUCTOR
Dr. Jasser Auda
President of Maqasid Institute Global
COURSE OVERVIEW
In this series of 8 episodes, Dr. Jasser Auda introduces an objective- or maqasid-based classification of knowledge.
Contemporary Islamic thought is largely apologetic for methodologies, outcomes, and organizations of modern academia. As such it lacks critique of the boundaries of modern disciplines that are adopted as they manifest in secular institutions. Yet, the ideological and philosophical foundations of these disciplines and the organizations that house them stem from a reality and worldview that is not Islamic, and Islamic methodologies have been incapable of participating in critical discussions and offering real alternatives.
The division of disciplines into Islamic and non-Islamic reinforces a secular ideology in the Muslim mind and society more broadly. It is a division that diminishes the domain and function of Islam as a "din" from its all-encompassing concept in the Revelation as applicable to more than theology, spirituality and ethics.
This course proposes a classification of contemporary Islamic Studies into Fundamental Studies, Disciplinary Studies, Phenomena Studies, and Strategic Studies.
Unit 2: Classical Approaches to Disciplines
Unit 3: The Current Secular Educational Approach
Unit 4: Current Islamic Educational Approach
Unit 5: A New Emerging Approach
Unit 6: Foundational/Usuli Studies
Unit 7: Disciplinary Studies
Unit 8: Phenomena Studies
Unit 9: Strategic Studies
Your Instructors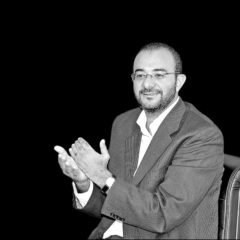 Dr. Jasser Auda
Professor Jasser Auda is a scholar of Islamic legal theory, especially the higher purposes (maqasid) of the Islamic law. He is the President of Maqasid Institute Global, a think tank registered in the USA, UK, Malaysia and Indonesia, a Visiting Professor at the Centre for the Study of Islam at Carleton University, Canada, a Visiting Professor at the Rule of Law Institute, Faculty of Law, Loyola University Chicago, and Al-Shatibi Chair for Maqasid Studies at the International Peace University in South Africa. He is a Founding and Board Member of the International Union for Muslim Scholars, an Executive Member of the Fiqh Council of North America, a Member of the European Council for Fatwa and Research, and a Fellow of the Fiqh Academy of India. He has a PhD in the philosophy of Islamic law from the University of Wales, UK, and a PhD in systems analysis from the University of Waterloo, Canada. Early in his life, he memorized the Qur'an and undertook traditional studies at the Study Circles of Al-Azhar Mosque in Cairo, Egypt. He worked previously as a professor at the universities of Waterloo and Ryerson in Canada, Alexandria University in Egypt, Faculty of Islamic Studies, Qatar, American University of Sharjah, UAE, and University of Brunei Darussalam, Brunei. Professor Auda lectured on Islam and its law in dozens of countries, and wrote 25 books in Arabic and English, some of which were translated to 25 languages.'
See more