Islamic Finance & Investment in North America

Dr. Monzer Kahf
Last Update June 21, 2022
About This Course
MEET YOUR INSTRUCTOR
Dr. Monzer Kahf
Islamic Economics & Finance Dept., Istanbul Zaim University
COURSE OVERVIEW
This course by Dr. Monzer Kahf introduces Islamic Finance as well as investment in North America. It introduces the general principles of Islamic Finance and shows the Islamic ruling of home mortgage as well as student loans.
The insurance systems in both Canada and the United States of America are introduced and, hence, compared with their various types and regulations.
Dr. Khaf deals also with the ruling of participating in the Registered Education Savings Plans (RESP) and Saving 529 and the like. He discusses investment in the Equity Market as well as investing in bonds, commodities, currencies, gold and silver.
Dr. Kahf ends this informative course by explaining the Islamic ruling of tax evasion as well as dependency on government social assistance.
Join us to learn more.
Unit 2 – General Principles of Islamic Finance
Unit 3 – Home Mortgage & Student Loans
Unit 4 – The Insurance Systems in Canada & the USA: Types & Regulations
Unit 5 – Participating in the Registered Education Savings Plans (RESP) & Saving 529 & the Likes
Unit 6 – Investment in the Equity Market
Unit 7 – Investing in Bonds, Commodities, Currencies, Gold & Silver, etc.
Unit 8 – Tax Evasion & Dependency on Government Social Assistance
Your Instructors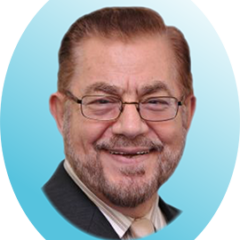 Dr. Monzer Kahf
Professor of Islamic Finance & Economics
Dr. Monzer Kahf is a Syrian American professor of Islamic Economics and Finance. He received his Ph.D. in Economics from the University of Utah in 1975. He has made significant contributions to Islamic Economics and Finance. His contributions include being a collaborating expert at the Islamic Fiqh Academy, and IMF Consultant on Islamic Finance. Dr. Monzer also served as the Head of Research in IRTI-IDB, Senior Research Economist, Director of Finance in the Islamic Society of North America, and a few other positions. He is the author of 35 books, more than 75 published articles and scores of conference and encyclopedia entries on Awqaf, Zakah, Islamic finance and banking and other areas of Islamic economics. Dr. Kahf is a professor and consultant/trainer on Islamic banking, finance, Zakah, Awqaf, Islamic Inheritance, Islamic estate planning, Islamic family law, and other aspects of Islamic economics, finance, Islamic transactions (Mu'amalat). Dr. Kahf is currently a Professor of Islamic Finance & Economics at the Faculty of Economics and Management, Istanbul Sabahattin Zaim University, Turkey.
See more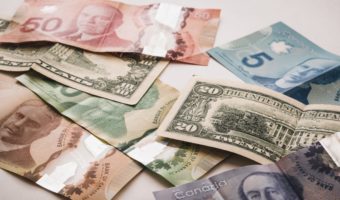 Free
Material Includes
Identifying Economic Problems of the Muslim Community in North America and Preliminary Thoughts on Their Solution - Monzer Kahf
Principles of Islamic Financing: A Survey - Monzer Kahf and Tariqullah Khan
Samples of Islamic Finance Contracts - Monzer Kahf