About This Course
MEET YOUR INSTRUCTOR
Dr. Jasser Auda
President of Maqasid Institute Global
COURSE OVERVIEW
Reasoning in Islam is not what happens in the neurons of the mind, it is rather what happens when the heart reflects. Allah (s) talks about the heart's faculty of remembrance, reflection, understanding, of thinking. Therefore, in Islam, the heart can be examined as an apparatus with independent thinking. But how can the heart think, how can the thinking faculty of the heart be in harmony with nature?
Thinking can be multidirectional, with various lenses of philosophy, events dictating their direction and all sorts of ideas and meaning that sprout as a result. It is crucial that we choose a way of thinking that is compatible and aligns with a divine master plan of the universe and how our faculties of thought should sync in harmony with God's design.
It is very important to reflect, examine and organize the way we think. One of the major objectives of the Qur'an is to organize our thinking.
Unit 2 – Differentiating Causes and Objectives
Unit 3 – Understanding Definitions
Unit 4 – Avoiding False Binary Classifications
Unit 5 – Holistic Rather than Partial Thinking
Unit 6 – Balancing Means and Ends
Unit 7 – Balancing Constants and Variables
Unit 8 – Observing Priorities
Unit 9 – Observing Natural Cycles
Unit 10 – Openness and Renewal
Unit 11 – Submission to Allah
Your Instructors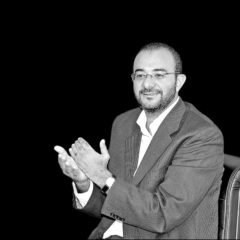 Dr. Jasser Auda
Professor Jasser Auda is a scholar of Islamic legal theory, especially the higher purposes (maqasid) of the Islamic law. He is the President of Maqasid Institute Global, a think tank registered in the USA, UK, Malaysia and Indonesia, a Visiting Professor at the Centre for the Study of Islam at Carleton University, Canada, a Visiting Professor at the Rule of Law Institute, Faculty of Law, Loyola University Chicago, and Al-Shatibi Chair for Maqasid Studies at the International Peace University in South Africa. He is a Founding and Board Member of the International Union for Muslim Scholars, an Executive Member of the Fiqh Council of North America, a Member of the European Council for Fatwa and Research, and a Fellow of the Fiqh Academy of India. He has a PhD in the philosophy of Islamic law from the University of Wales, UK, and a PhD in systems analysis from the University of Waterloo, Canada. Early in his life, he memorized the Qur'an and undertook traditional studies at the Study Circles of Al-Azhar Mosque in Cairo, Egypt. He worked previously as a professor at the universities of Waterloo and Ryerson in Canada, Alexandria University in Egypt, Faculty of Islamic Studies, Qatar, American University of Sharjah, UAE, and University of Brunei Darussalam, Brunei. Professor Auda lectured on Islam and its law in dozens of countries, and wrote 25 books in Arabic and English, some of which were translated to 25 languages.'
See more