About This Course
MEET YOUR INSTRUCTOR
Dr. Monzer Kahf
Islamic Economics & Finance Dept., Istanbul Zaim University
COURSE OVERVIEW
This course by Prof. Dr. Monzer Kahf introduces the participants to the very basics of Zakah, Endowments, and Islamic Philanthropy, so that they may familiarize themselves with the Shari'ah stands on these most fundamental topics and get enough information to appreciate them and learn about their position in Islam and the Islamic civilization.
It covers topics such as the importance of Zakah, its main features, and its impact on the individual and the community. On whom Zakah is obligated, what are the items that are subject to Zakah, and what are the eight Zakah distribution channels are all among the many questions this course is intending to answer to. Also, the types of properties and incomes that are exempt from Zakah as well as how to calculate Zakah on wealth and salaries and the like will be discussed in detail. The course will not ignore problematic issues such as Zakah on debts and the restricted savings & retirement accounts; all will be discussed extensively. A major question will be dealt with: Is taxation a substitute for Zakah? Finally, brief introductions to Islamic Endowments (Awqaf) and how to protect the properties owned by Islamic Endowments in Canada and the USA as well as the concept of "Philanthropy" in Islam are also included in the course.
This course is intended for all those who are interested in knowing and understanding the basic Shari'ah rules pertaining to Zakah, Endowments, and Islamic Philanthropy and their position in Islam and the Islamic civilization.
The successful completion of the course should equip the participants with the Shari'ah knowledge that is indispensable for any Muslim who is willing to abide by the Shari'ah rules in his/her investments or financial dealings and who is willing to get involved in an Islamic Endowment (Waqf) project.
Unit 2 – Importance of Zakah & Its Main Features
Unit 3 – Zakah Impact on the Individual & the Community
Unit 4 – On Whom Zakah Is Obligated?
Unit 5 – What Are the Items that Are Subject to Zakah?
Unit 6 – The Eight Zakah Distribution Channels
Unit 7 – Properties and Incomes that Are Exempt from Zakah
Unit 8 – How to Calculate Zakah on Wealth, Salary, etc.?
Unit 9 – Zakah on Debts, Restricted Savings & Retirement Accounts
Unit 10 – Zakah on Investment & Educational Saving Accounts
Unit 11 – Taxation System: A Substitute for Zakah?
Unit 12 – Using Zakah for the Sake of Allah: What Does This Mean?
Unit 13 – Islamic Endowments: Evidence from the Qur'an & Sunnah
Unit 14 – Protection of Islamic Endowments in North America
Unit 15 – The Concept of "Philanthropy" in Islam
Your Instructors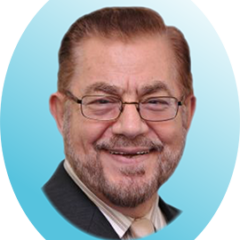 Dr. Monzer Kahf
Professor of Islamic Finance & Economics
Dr. Monzer Kahf is a Syrian American professor of Islamic Economics and Finance. He received his Ph.D. in Economics from the University of Utah in 1975. He has made significant contributions to Islamic Economics and Finance. His contributions include being a collaborating expert at the Islamic Fiqh Academy, and IMF Consultant on Islamic Finance. Dr. Monzer also served as the Head of Research in IRTI-IDB, Senior Research Economist, Director of Finance in the Islamic Society of North America, and a few other positions. He is the author of 35 books, more than 75 published articles and scores of conference and encyclopedia entries on Awqaf, Zakah, Islamic finance and banking and other areas of Islamic economics. Dr. Kahf is a professor and consultant/trainer on Islamic banking, finance, Zakah, Awqaf, Islamic Inheritance, Islamic estate planning, Islamic family law, and other aspects of Islamic economics, finance, Islamic transactions (Mu'amalat). Dr. Kahf is currently a Professor of Islamic Finance & Economics at the Faculty of Economics and Management, Istanbul Sabahattin Zaim University, Turkey.
See more