About This Course
MEET YOUR INSTRUCTOR
Dr. Monzer Kahf
Islamic Economics & Finance Dept., Istanbul Zaim University
COURSE OVERVIEW
This course by Prof. Monzer Kahf introduces the participants to the fields of Economics and Islamic Economics. It explains all about the frameworks and basic concepts such as but not limited to: What is Economics? What is Political Economics? What is scarcity and what is the definition of "Mal" (i.e. money)? What is GDP? What is wealth and what is Added Wealth?
It explores economic activity in Islamic Thought as well as the various sources of economic studies. The fundamentals of Islamic Economics have been tackled here as well as the concept of ownership in both conventional economics and Islamic economics.
In addition, Prof. Monzer sheds light on the distribution of wealth and income; compares Islamic Banking to Conventional Banking while emphasizing the many advantages of Islamic Banking, and he concludes by showing how Islamic Finance can solve contemporary economic problems.
Unit 2 – Frameworks & Basic Concepts
Unit 3 – Economic Activity in the Islamic Thought
Unit 4 – Sources of Economic Studies
Unit 5 – Fundamentals of Islamic Economics
Unit 6 – Ownership in Economics & Islamic Economics
Unit 7 – Distribution of Wealth & Income
Unit 8 – Islamic vs. Conventional Banking
Unit 9 – Advantages of Islamic Banking
Unit 10 – How Can Islamic Finance Solve Contemporary Economic Problems?
Your Instructors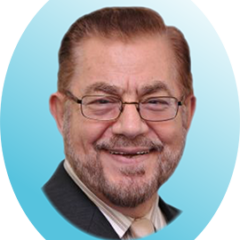 Dr. Monzer Kahf
Professor of Islamic Finance & Economics
Dr. Monzer Kahf is a Syrian American professor of Islamic Economics and Finance. He received his Ph.D. in Economics from the University of Utah in 1975. He has made significant contributions to Islamic Economics and Finance. His contributions include being a collaborating expert at the Islamic Fiqh Academy, and IMF Consultant on Islamic Finance. Dr. Monzer also served as the Head of Research in IRTI-IDB, Senior Research Economist, Director of Finance in the Islamic Society of North America, and a few other positions. He is the author of 35 books, more than 75 published articles and scores of conference and encyclopedia entries on Awqaf, Zakah, Islamic finance and banking and other areas of Islamic economics. Dr. Kahf is a professor and consultant/trainer on Islamic banking, finance, Zakah, Awqaf, Islamic Inheritance, Islamic estate planning, Islamic family law, and other aspects of Islamic economics, finance, Islamic transactions (Mu'amalat). Dr. Kahf is currently a Professor of Islamic Finance & Economics at the Faculty of Economics and Management, Istanbul Sabahattin Zaim University, Turkey.
See more